Lots of talk of Sanctuary Cities has been in the news lately.
"Funds. No Funds. Block. Appeal. Repeat."
Here are 6 things you might be interested in knowing:
1. Sanctuary Cities are saved! … for now.
Last week, US District Judge William Orrick in San Francisco issued the preliminary injunction on two lawsuits. In other words, Judge Orrick blocked Trump's attempt to stop any financial support going to sanctuary cities.
This is not the end of the fight. The chief of staff, Priebus, has stated that the Presidential administration will ask for an appeal on both lawsuits claiming that sanctuary cities are actually illegal.

They're not.
Local governments do not have to go out of their way to enforce a particular federal law, according to the Federalist.
2. It's a community effort
So, what are sanctuary cities? They're basically cities that can opt out of cooperating with the federal government when asked to identify undocumented immigrants in the community.
They are essential in times like these in which we have seen stats of ICE detaining twice the amount of people this year compared to last in the span of 3 months without a criminal record.
Some places choose to become a sanctuary city because local law enforcements fear victims or witnesses of crimes would be discouraged from cooperating with investigations.
3. But also an individual's choice

You can decide to stand in solidarity and actively refuse to cooperate with ICE (Immigration and Customs Enforcement). Technically, they're not even supposed to arrest undocumented immigrants without a warrant.
You can donate to an organization that is providing resources for undocumented immigrants that may not have the privilege of living in a sanctuary city.
You can even volunteer for some organizations.
You can start a city Action Guide like Philly did. They broke it down pretty well. This way, you can break down what your town has to offer. I am more than sure many people in your community will appreciate the initiative.
4. "Sanctuary City" started trending in the 80s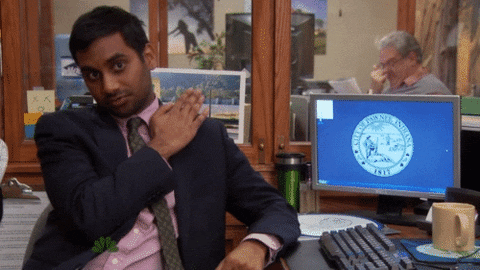 In 1985, San Francisco protested against federal immigration policies that denied asylum to refugees from El Salvador and Guatemala by forbidding local law enforcers from assisting federal immigration officers.
Soon after, other cities joined the resistance.
5. They're effective
Although the current administration is adamant on calling sanctuary cities dangerous, they are actually safer, not only for undocumented immigrants but also for the rest of the community.
In fact, San Francisco, and other cities throughout the country, including New York are showing to be at their lowest in homicide rate compared to the last couple of decades. Apparently, immigrants are less likely to commit crimes than those born in the U.S, according to the Washington Post. This might not be directly correlated, but to say that sanctuary cities allow killers to go on a rampage is clearly inaccurate.
6. Your city/town/county/state can still become one

Tell your state legislator.  Don't know who they are? Find out here.
If you need help identifying sanctuary cities, here is an updated map of the cities, counties, and states who have decided to join.